Water Heater Reset Button
Water Heater Reset Button
The recommended temperature at which to set your water heater is 120 degrees Fahrenheit. This temperature is hot enough to kill harmful bacteria while doing dishes, washing your hands, or taking a shower, but its not hot enough to cause serious harm to your skin. If your water heater overheats the water in the tank, the emergency cut off (ECO) kicks in and shuts your water heater down completely. Fortunately, you can reset it yourself by simply pressing the reset button on the ECO. Generally, this can be found attached to the upper thermostat. While its not uncommon for your water heater to occasionally need to be reset, if you notice that you are having to reset it frequently, you may need to call a plumber. If you are having to reset your water heater a lot, this means that the water in your tank is frequently overheating, which is usually a sign of a larger problem.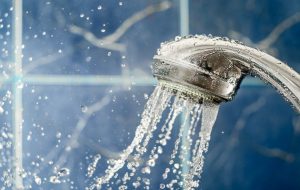 Here are a few of the most common reasons you may be having to reset your water heater:
Bad thermostat. Your water heater has two thermostats. One is located at the bottom of the tank and the other is located at the top. Each thermostat is associated with a heating element. When the water is the right temperature, the thermostat is supposed to shut off the heating element. If one or both of your thermostats have gone bad, the heating elements could run continuously, over heating your water.
Bad heating element. On the other hand, you could have a bad heating element. Heating elements are not designed to last forever, and its common for older ones to break. Usually, they just stop working causing you to only have cold water. In some cases, however, they can develop a short which will cause them to run continuously, over heating your water. 
Bad ECO. You could simply have a bad ECO. This could be a result of wear and tear from frequent over heating, or it could just be a random failure. 
Bad wiring. If your thermostats, heating elements, and ECO are all in good shape, you could have faulty wiring causing your water to overheat. If you believe this to be the problem, you should call a plumber immediately. Not only can this cause your water to overheat, but it also puts you at serious risk of fire or electrical shock.
If you're having to use your water heater reset button frequently, we've got you covered at Masterflo Plumbing. Our team of highly skilled and trained plumbers is available to you 24 hours a day, 7 days a week. If you've got a problem with your water heater call us now at (678) 822-7095!