Cold Weather Water Heater Issues
Cold Weather Water Heater Issues
Winter is in full swing here in north Georgia. Did you know that during cold weather, most of our home appliances are used more than any other time of year. This, of course, includes your hot water heater. During the winter we tend to use more hot water than during warmer temperatures which can add extra stress to your hot water heater. Your hot water heater is one of your most used appliances all year long, so extra use during the winter can potentially cause problems if your water heater is properly maintained. The problem with not maintaining your hot water heater properly and additional use, is that you could possibly find yourself with no hot water during the cold winter months. Sometimes, there are warning signs you can look out for if your hot water heater is having problems. If you know what to look for, you can call a professional plumber to come take a look before you find yourself with freezing cold water only.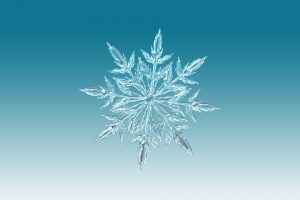 Warning Signs To Watch For:
Less Hot Water. If you're familiar with the normal output of your hot water heater and you start noticing a drop in output, you may have a problem! If you find yourself with less hot water or with luke warm water, there could be a number of things wrong with your hot water heater. There are many things that can cause a problem with hot water output including a malfunctioning burner assembly, sediment buildup, or an electrical problem. If you notice that you have less hot water than usual, its important to call a plumber right away before you don't have any hot water at all. 
Leaks. Leaks are a fairly obvious sign that something is seriously wrong with your hot water heater. Your hot water heater can spring a leak in the valve, the circulator pump, or the storage tank. A leak of any kind is never good. Small leaks can cause huge problems with your hot water heater, forcing you to replace the entire thing. Leaks can also threaten the integrity and safety of your home or your property. If you notice a leak, even if its small, you should call for a plumber immediately. 
Don't let cold weather water heater issues affect you this winter. If you've found yourself without hot water or if your hot water heater is leaking, don't hesistate- call Masterflo Plumbing today at (678) 822-7095!