Finding A Plumber
Finding A Plumber
Finding a plumber can be overwhelming. There are so many plumbers to choose from on Google and so many different directories out there claiming to provide you with the best plumber possible. There are also advertisements on tv and the radio boasting their skills. Chances are, if you need a plumber, you're already under enough stress! Here are some key factors to look at that can help you easily choose the best plumber for you.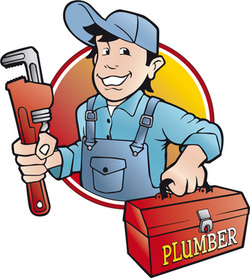 1. Ask for referrals. Referrals from trusted family and friends are a great way to choose a plumber. Its likely that your family and friends already have experience with the company they are recommending, so you can get a good idea of what to expect.
2. Read reviews. The internet has made it easy for you to check out hundreds of reviews of plumbers local to you. Check out Yelp, Google, and Facebook!
3. Check out their website. A good website can give you an idea of the company's history, their services, and what to expect from them. Check out how long they've been in business, and what kind of certifications they have. You can also find out whether its a small family owned business or a large chain business and choose what's best for you.
4. Ask questions. Once you've narrowed it down to a few companies, call them up and don't be afraid to ask questions. Find out the answers to things that are important to you to make sure they're a good fit for you and your home's plumbing needs.
5. Ask for referrals. Its also okay to ask them for referrals! Any good, reputable plumbing company should be comfortable giving you referrals to some of their satisfied customers.
6. Expect a home evaluation. Once you've called a plumbing company to come out to your home, expect them to spend a significant amount of time looking at your current plumbing system to evaluate your specific needs. No two plumbing systems are the same, and your needs won't be exactly like anyone else's. The company you choose should spend a significant amount of time personalizing a solution just for you.
7. Get itemized quotes. Its also okay to get several quotes for the work you need done. Make sure to have the quotes itemized and written out so you can easily compare them. The cheapest solution may not always be the best one. Look for price, efficiency, and any parts warranties included.
Choosing the right plumbing company can be tricky, and its a really important decision. Your plumbing system is a key component to your security,  comfort, and health at home. Having plumbing work done incorrectly can be disastrous, and your plumbing needs should be met correctly the first time. At Masterflo Plumbing, we look forward to customizing a plumbing solution just for you! You can call us 24 hours a day, 7 days a week at (678) 822-7095!