Top 4 Summer Plumbing Problems
Top 4 Summer Plumbing Problems
Summer is still going strong, which also means potential home issues that pop up in the summer can also still be in full swing! Typically, summer related plumbing problems may not cross your mind when you think of potential summer home maintenance issues. If you're facing plumbing issues with your home this summer, you're not alone.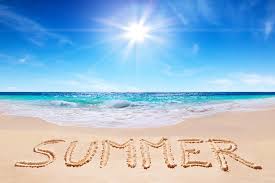 Here are the top 4 summer related plumbing problems:
Garbage disposal issues. Although garbage disposals can make rinsing off dirty dishes easier, you still have to be careful about what you put down your disposal. Any type of produce generally isn't good to put down your garbage disposal and can cause some major clogs. If you're having lots of backyard cookouts with things like corn, watermelon, and other types of fruits, make sure to dispose of those in the trashcan before putting your dishes in the sink. Its also important not to dispose of cooking oils from the grill down your disposal. Always make sure to run cold water down your disposal for a few seconds after you've used it to make sure any waste is properly cleared.
Sewer problems. Spring and summer rain and thunderstorms can lead to major problems for your sewer lines. If excess rain gets into your sewer pipes, you can be facing a sewer line back up. Signs of sewer line problems include toilet water backing up into your bathtub, slow drains, and foul odor. If you notice any of these issues, its important to call a plumber right away. Sewer line problems can cause extensive damage to your home if left unaddressed.
Toilet problems. Because your children are out of school during the summer and are home more often, you may be more prone to having toilet problems. These problems can include persistent clogs, leaks, constant running, or a tank that won't refill. Some toilet problems you may be able to solve yourself, but if not, its always a good idea to call for professional help before you find yourself without a toilet.
Sprinkler problems. Before the start of the season its a good idea to check your lawn sprinklers to make sure all the heads are in working order. When you're mowing the lawn also be sure to watch out for the heads so you don't damage them!
For help with your summer plumbing problems give Masterflo Plumbing a call today at (678) 822-7095!